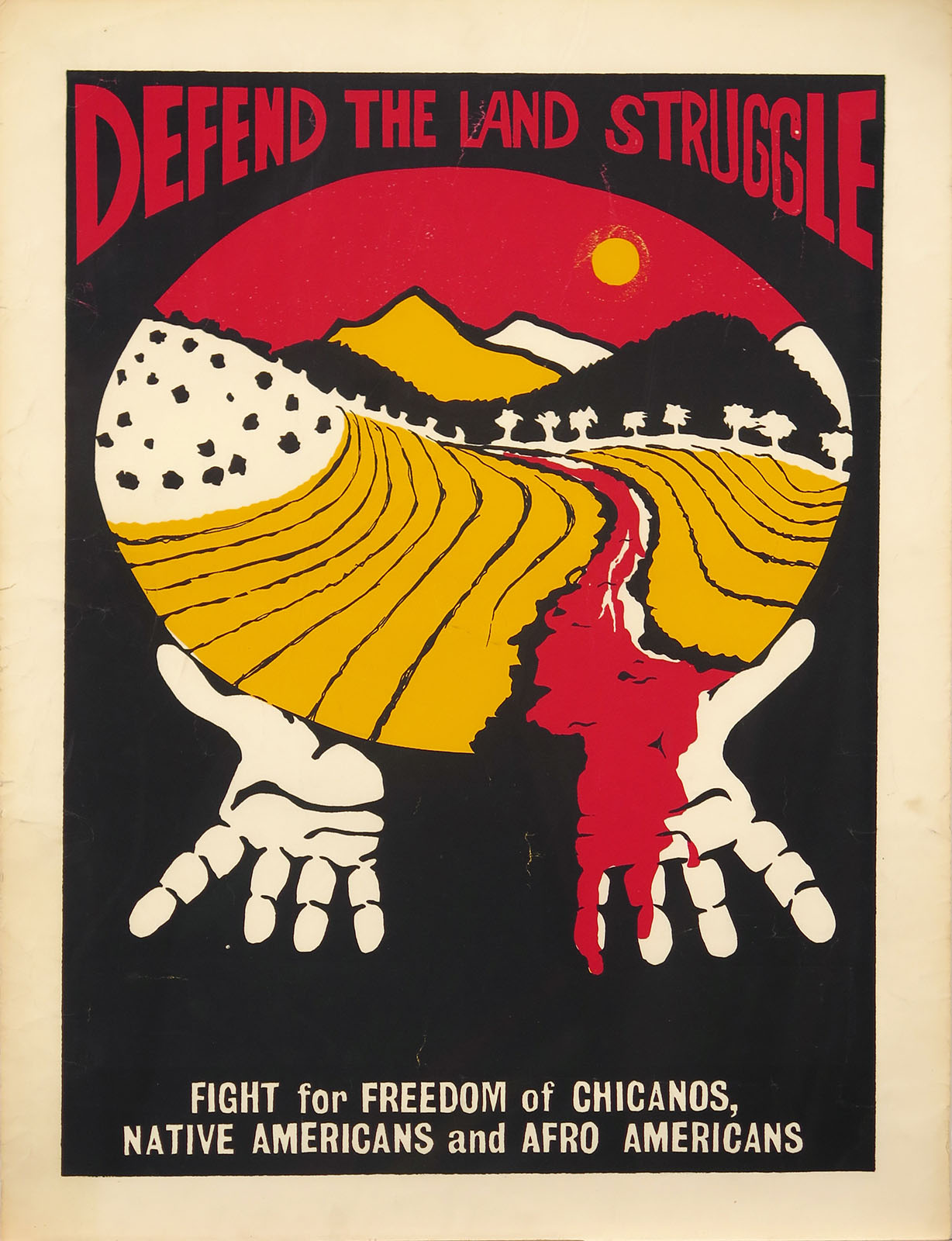 Unidentified Artist
Defend the Land Struggle
ca. 1975
lithograph on paper
26 x 20 in.
Albuquerque Museum, gift of Diane Palley
PC2020.34.198

Black, Indigenous, and Chicano struggles for liberation have been intertwined always. These disparate groups are united by a common history of resistance to colonial or settler colonial attempts to eliminate them. Often, these attempts at removal are made in an effort to take land away from aboriginal communities, either for resource extraction or production.
The colors in this poster—black, red, yellow, and white—presumably represent the colors of a Native medicine wheel. The red running down the outstretched white hands may also indicate that the struggle for land has left some people with blood on their hands.