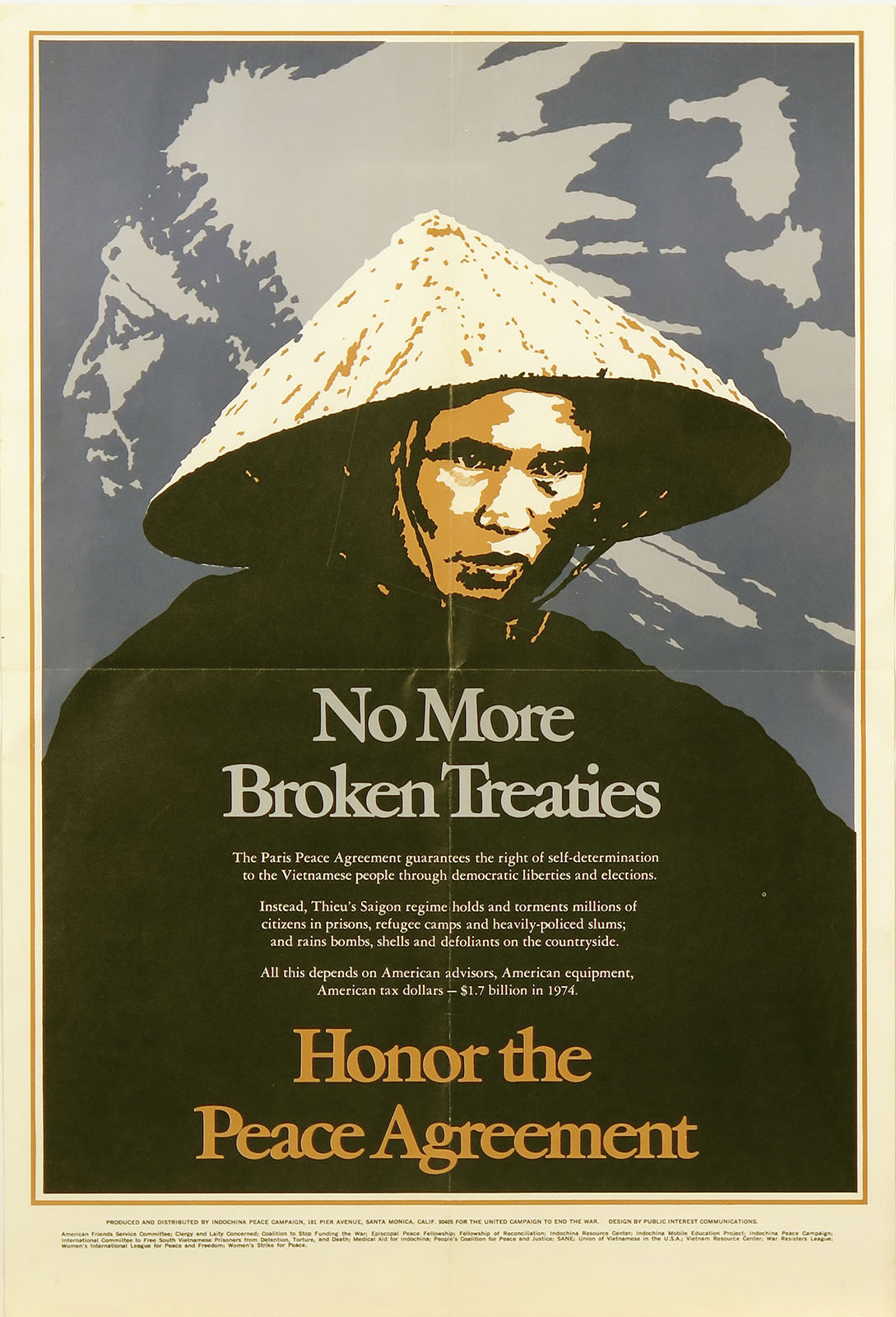 Unidentified Artist
No More Broken Treaties
ca. 1974
Indochina Peace Campaign
lithograph on paper
21 ¼ x 14 3/8 in.
Albuquerque Museum, gift of Diane Palley
PC2020.34.66
The Paris Peace Accords treaty, signed in 1973, created a cease-fire between North and South Vietnam, led to the removal of all US military forces, returned prisoners of war, and called for the peaceful reunification of the country. Despite the agreement, fighting and provocation continued on the Vietnamese peninsula.
The image of a person in the nón lá, or "leaf hat," traditionally worn by farmers and working class people in Vietnam, is superimposed over an image of a Native American man wearing a feather war bonnet. The juxtaposition of the two people in this poster asks the viewer to consider the shared history of broken treaties and peace deals that Indigenous peoples around the world have experienced.