Unser and McMahon Brochure
Shop local at Unser & McMahon.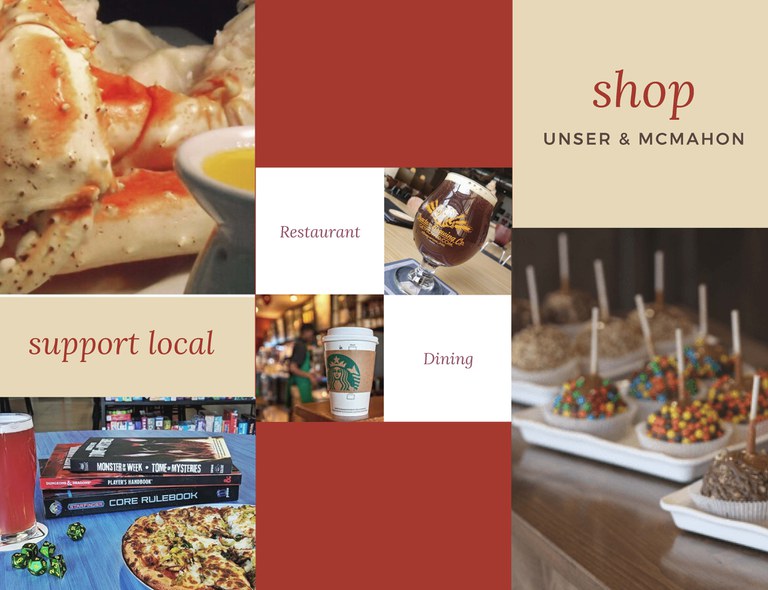 In District 5, the City's Economic Development Department and Albuquerque City Councilor Cynthia
Borrego identified eight thriving commercial areas.
District 5 is a newer area of town earning our attention and support by each unique District 5 area's offerings.
We are here to help District 5 businesses organize to increase market share and preference, create a strong Police presence, and identify future beneficial urban amenities, such as specialized lighting, street furniture, or slowed traffic, and more.