Dave Alvin, Terry Allen, Cindy Lee Berryhill & Christy McWilson
When
This event has already happened.
Aug 23, 2017
Where
South Broadway Cultural Center
1025 Broadway Blvd SE
505-848-1320
Description
AMP Concerts - Community Concerts and Events across the State of New Mexico - Dave Alvin, Terry Allen, Cindy Lee Berryhill & Christy McWilson
"There are two types of folk music: quiet folk music and loud folk music. I play both," says Dave Alvin [website | Amazon.com]. One of the great writers and performers in American music, Dave Alvin draws from blues, country and folk traditions to make music uniquely his own. First emerging in the LA roots/punk scene as a member of The Blasters, The Flesh Eaters, and later X, Alvin has gone on to play with a veritable who's who of rock and folk, and, more recently, to forge a mighty solo career.
Alvin's songs have been recorded by a who's who of contemporary roots artists from Los Lobos, Little Milton, Robert Earl Keen, Marshall Crenshaw and Joe Ely to Dwight Yoakam, James McMurtry, Buckwheat Zydeco and Alejandro Escovedo. His songs have also been featured in many movies and television shows, including "Justified" and "The Sopranos."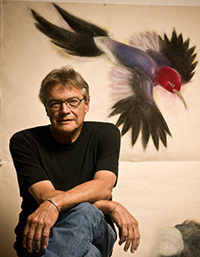 Terry Allen [website | Amazon.com] is a visual artist and songwriter who was raised in Lubbock, Texas. He graduated from Chouinard Art Institute in Los Angeles and has worked as an artist & musician since 1966. Allen has recorded 12 albums of original songs, including classics Juarez and Lubbock (on everything), and his most recent Bottom of the World. His songs have been recorded by such diverse artists as Bobby Bare, Guy Clark, Little Feat, Robert Earl Keen, David Byrne, Colin Gilmore, Doug Sahm, Ricky Nelson, Cracker, and Lucinda Williams. He has written numerous songs for film and theater, including the music soundtrack for Jane Anderson's Showtime Emmy-nominated "The Baby Dance." He has been described by critic Dave Hickey in the Los Angeles Times as "a true modern day renaissance man... renowned for his effortless command and outrageous combination of disparate genres and media, according to the task at hand." Terry Allen lives and works in Santa Fe with his wife, actress and writer Jo Harvey Allen.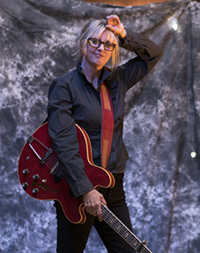 Van Dyke Parks, no slouch in the creative genius department, said of Cindy Lee Berryhill [website | Amazon.com]: "She deserves a berth in any Hall of Fame, for the humanities she brings to the usual vanities of song-writing." Her latest album, The Adventurist, is an elegantly crafted set of new original compositions—her first release since 2007's Beloved Stranger—which she describes as a collection of "tone poems about the experiential feeling of enlovement."
While it eschews biographical detail or a confessional tone, the album was inspired by Berryhill's life with her late husband Paul Williams. Founder of the first modern American rock magazine Crawdaddy in 1966 and a prolific writer and critic, Williams married Berryhill in 1997. Two years earlier, Williams suffered a traumatic brain injury in a bicycling accident. Following the early onset of dementia in 2004 and deepening medical challenges, he was placed in full-time care in 2009; he died in March 2013. "My family would say, 'When the going gets rough, play music.' I dove really far and really deep into the playing of music, and let the music carry me away. It was my happy place to go to while I went through my daily chores of caring for my husband and my son. It brought me a lot of joy. And it's an escape—music is the place I go to. It's the Enchanted Forest."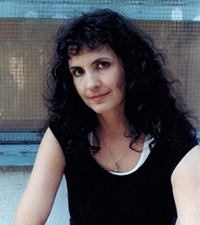 Christy McWilson [website | Amazon.com] first recorded in the early 1980s as a singer with The Dynette Set, releasing a few single and compilation tracks in the first half of that decade. After the demise of The Dynette Set, McWilson played around Seattle in some short-lived groups while adding backing vocals to various Young Fresh Fellows albums. In 1990, McWilson helped form The Picketts, who released three albums over the course of the 1990s.
As the Picketts were disbanding (more out of sloth than acrimony), longtime fan Dave Alvin approached McWilson with an offer to produce her first solo album. Made up of original songs plus a cover of Brian Wilson's "Til I Die," The Lucky Ones was recorded with a core band that included Alvin, Peter Buck, Rob Shea, Bob Glaub, Walter Singleman and Don Heffington. Two years later she called on many of the same musicians to help put together her second solo album, Bed of Roses. McWilson has also performed as a member of Dave Alvin and the Guilty Women.
Price
$28 Reserved Seating
There will be an AMP Member pre-sales starting on Friday, June 30 at 10 am.
The Regular on-sale will be Friday, July 7 at 10 am.