Mural May
Showcasing the newest and highlighting the familiar murals around Albuquerque.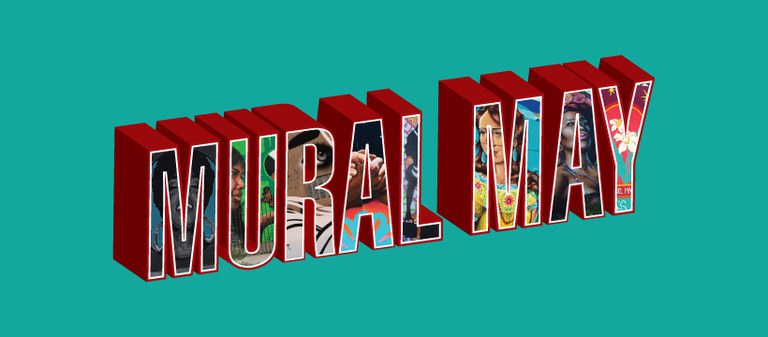 Mural May | May 1 - 31, 2021 | Celebrating Murals of Albuquerque
The Department of Arts & Culture's Community Events and Public Art Divisions presents Mural May! During Mural May the Department of Arts & Culture will be introducing the newest murals in its collection, as well as featuring existing private and public murals you will want to see for yourself. Supporting Albuquerque's creative economy is extremely important to the City and this month is highlighting your neighborhood murals. 
The murals in the Public Art collection are a City of Albuquerque program administered by the Public Art Urban Enhancement Program. The Public Art Program provides funding for murals that reflect diversity in style and media, and encourages artists from diverse backgrounds and range of experiences to apply to participate. Recently, ten new murals were commissioned to be painted on walls around Albuquerque as part of the Mural Love Program. 
Join us as we feature local artists and and their murals every week in May. This is the perfect way to Meet a Muralist! They can't wait to share their process and you might learn something about a wall that you didn't know before when you Meet a Mural! Local bands will be providing soundtracks as we celebrate murals this month.
Mural May Features
Mural Music
Albuquerque bands have provided their original music to the video interviews during Mural May. Listen to local sounds as you look at local scenes. You can expect to hear songs from Baracutanga, DK & The Affordables, Red Light Cameras, and Severo y Grupo Fuego. 
Follow us on social media throughout the month to learn more. 
Learn More
To discover more murals in Albuquerque visit MurosABQ.com. MurosABQ is a Public Art partner.