Letter from John Redhouse to Winona LaDuke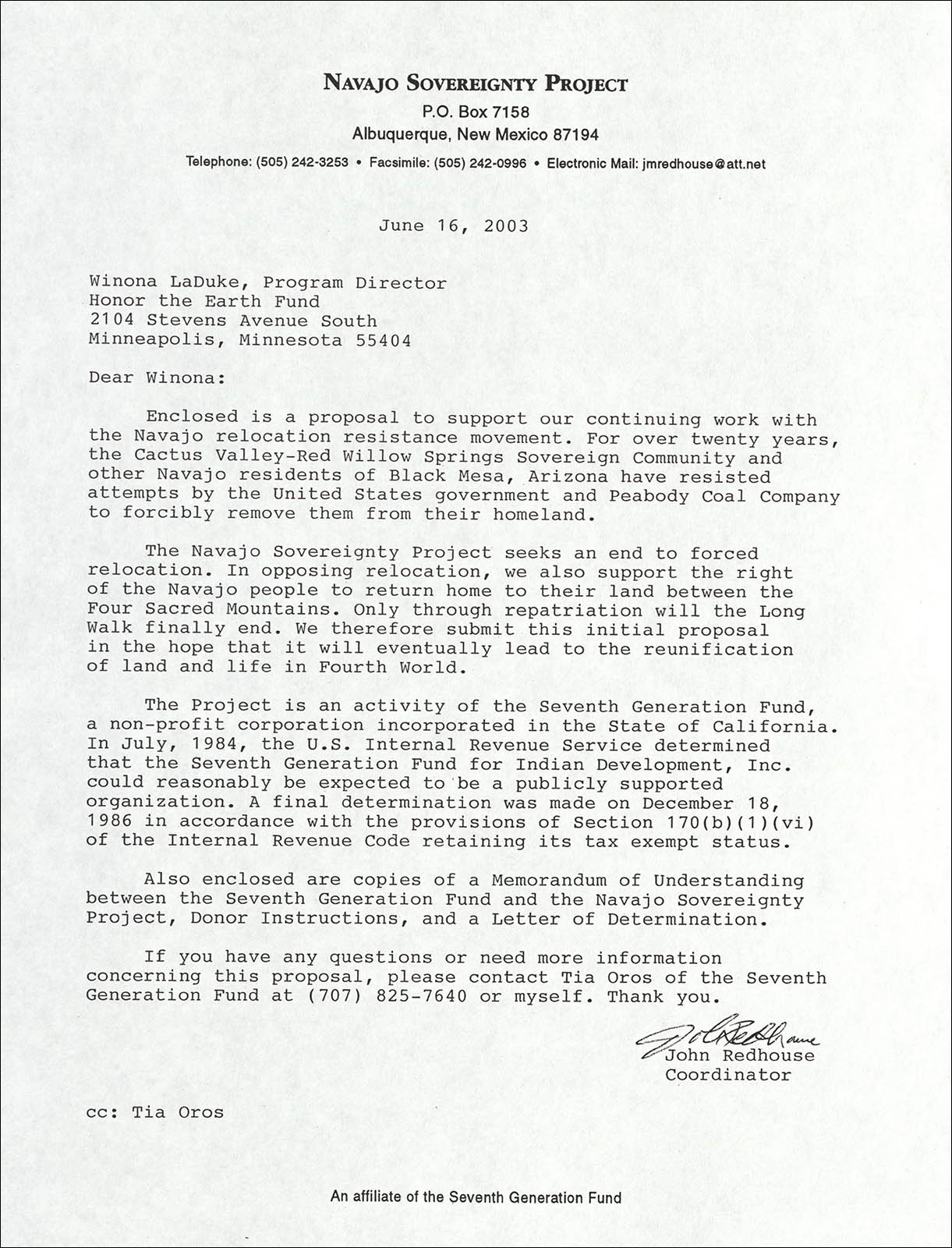 Letter from John Redhouse to Winona LaDuke
June 16, 2003
ink on paper
11 x 8 ½ in.
John Redhouse Papers (MSS 780 BC, box 1, folder 22), Center for Southwest Research, University Libraries, University of New Mexico
John Redhouse spent decades engaged in resistance against forced relocation caused by the Navajo-Hopi Land Dispute. Through the Navajo Sovereignty Project, he sought the return of Diné residents to their traditional homelands.
Although the content of his proposal to the Honor the Earth Fund is unclear, in his letter he writes that the Navajo Sovereignty Project rejects relocation. "Only through repatriation [to Black Mesa] will the Long Walk end."
Winona LaDuke, to whom the letter is addressed, has been a prominent environmental and Indigenous rights activist since the 1980s. She worked with Women of All Red Nations to bring attention to the forced sterilization of Native women, and she co-founded Honor the Earth, which is involved in the fight against the Dakota Access Pipeline and land recovery projects for the White Earth Reservation.
For more information on the Navajo-Hopi Land Dispute, click here:
 Forced Navajo Relocation Citing John Redhouse
  Correspondence from John Redhouse to Readers of Roots of Navajo Relocation Series