Third Thursday featuring Son Como Son
On the third Thursday of the month, Albuquerque Museum is "Live After 5" with free admission, music, special programs, and more!
When
This event has already happened.
May 19, 2022
Where
Albuquerque Museum
2000 Mountain Road NW
Description
Thursday, May 19
5 – 8:30 p.m.
Doors open at 5 p.m.
5:30–8 p.m. Make your own mixed-media collage from a variety of papers, images, and mediums. Get inspired by several of the artists in the Museum's collection—such as Jaune Quick-to-See Smith, Karsten Creightney, Pansy Stockton, and Carlos Quinto Kemm—who have created whimsical scenes including abstracts, landscapes, dreamscapes and more.
6–8 p.m. Listen to music from local Salsa favorite Son Como Son in the Museum Amphitheater.
6, 6:30 & 7 p.m. Docent Tours of Common Ground: Art in New Mexico
Explore hidden relationships in four paintings in Common Ground with docent David Bower. The relationships connect to Mable Dodge Lujan who was a driving force in developing the arts scene in northern NM. This 20-minute tour will include stories of jealousy, tuberculosis, infidelity, and personal vendettas. Who knew that art could be so much fun? This tour is suggested for adult audiences.
6:30 p.m. Do yoga in the Museum galleries with YogaZo.
Galleries open until 8:30 p.m.
Third Thursday is made possible in part with support from New Mexico Arts, Urban Enhancement Trust Fund, Albuquerque Museum Foundation, and the City of Albuquerque Department of Arts & Culture.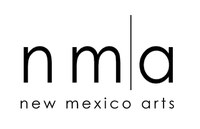 3rd Thursday featuring Son Como Son