ABQ RIDE Managers Clean Buses
Part of an Exercise to Build Teamwork
3/14/14
Getting back to fundamentals.  That's what senior managers at Albuquerque's Transit Department/ABQ RIDE did on Friday, March 14, 2014.  They cleaned buses; experiencing what the department's vehicle servicers go through nightly to keep the fleet clean.
ABQ RIDE managers cleaned, vacuumed and sanitized the interiors of  four ABQ RIDE buses at Transit's Daytona facility (8000 Daytona NW) on Albuquerque's west side.  Vehicle servicers go through this process with over a hundred buses every night.  They also detail each bus at least once a month.  Drivers also quickly go through a similar process a few times a day during turnaround points on their routes.
"It's an important part of management to understand all of the pieces that go into making an organization work," said Bruce Rizzieri, Director of ABQ RIDE.  "And this is a great example of what goes into building a strong customer service-focused team."
This hands-on learning is just one way ABQ RIDE senior managers have been asked to delve more deeply into their department.  ABQ RIDE Director Bruce Rizzieri began monthly meetings last year so that managers could learn different aspects of the department.
"This exercise was meant to give our managers a better sense of the teamwork it takes to run our department," added Rizzieri.  "It also builds a mutual respect between our employees."
ABQ RIDE managers could experience similar exercises in the future.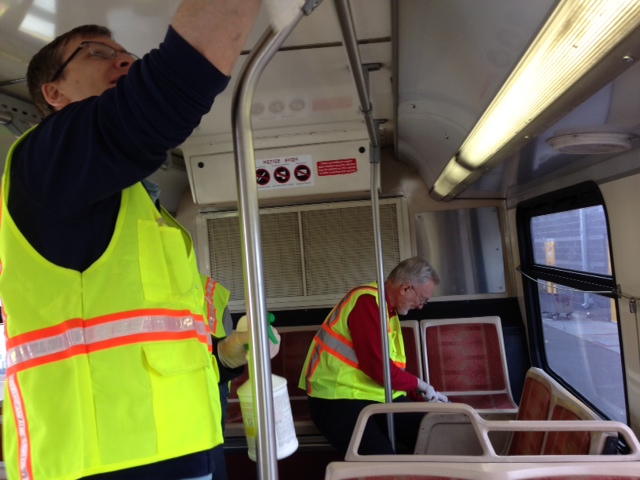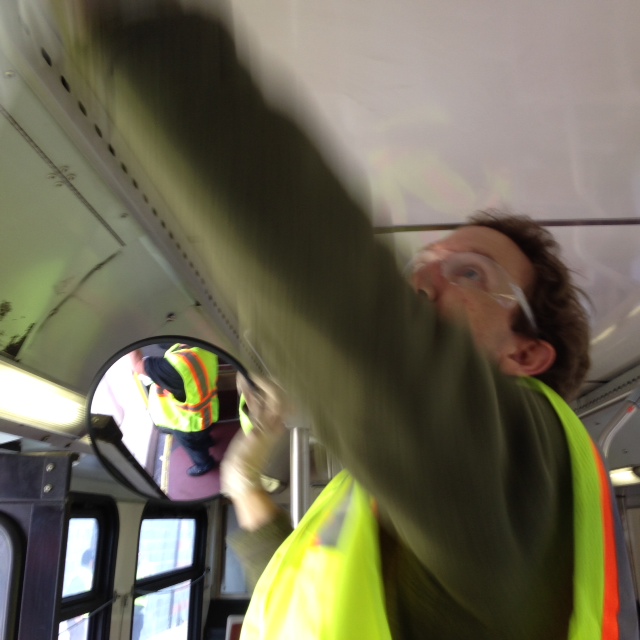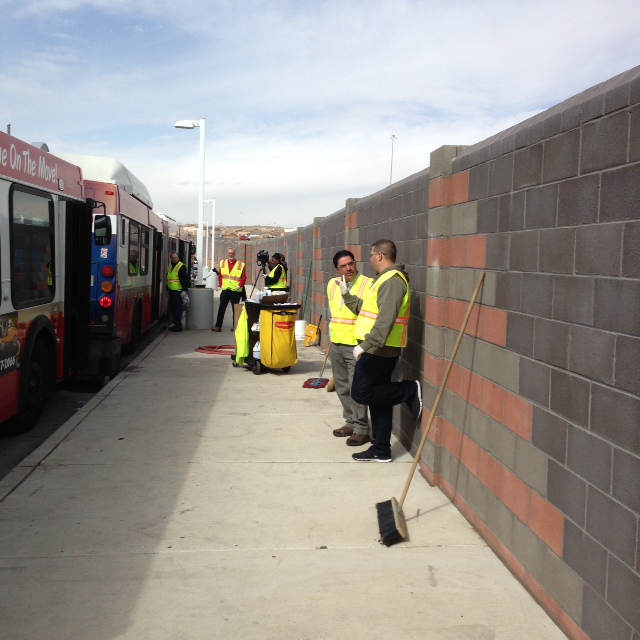 ABQ RIDE Managers clean and detail four buses