Night of the Arts - Free Range Art
Explore the Exhibit April 11 - June 22.
About the Exhibition
Free Range Art, Creativity without Limits is an excellent description of the many disciplines and approaches to making art. The many mediums (traditional and non-traditional) used in the art making elevate the idea of Free Range. There are 5 artists in one group exhibit, starting with the Famed Rock artist and Lowbrow Pop- Surrealist Dennis Larkins; Esteban Bojorquez, who uses found objects in the creation of the new; Tim Prythero, the master of miniature worlds; Holly Wood, the creator of fantastical dreamscapes; and the constructed magic realist works of sculptor Jennie Cooley.
Featured Artists:
Tim Prythero
Holly Wood
Esteban Bojorquez
Jennie Cooley
Dennis Larkins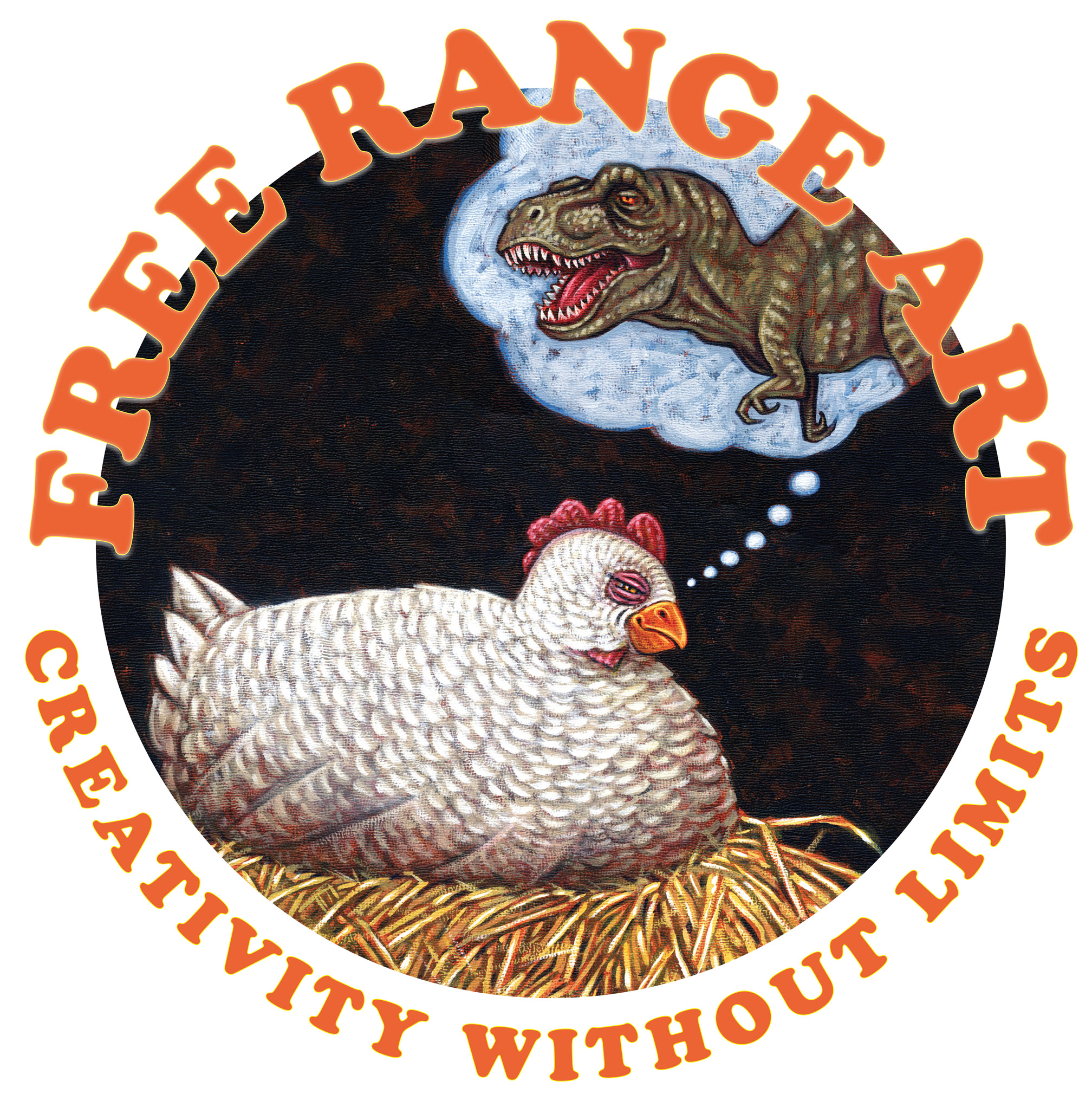 Exhibition Dates:
Explore Free Range Art, Creativity without Limits from April 11 to June 22, 2019.
Art Exhibition Reception
Join us for a free opening reception of Free Range Art, Creativity Without Limits from 5 to 8 p.m. on April 11 at the South Broadway Cultural Center Art Gallery.
Entertainment
Enjoy a free Jazz-Funk performance by Moon Hat at 6 p.m. in the John Lewis Theatre.