Maze in the Maize
The Annual Maze in the Maize at Los Poblanos Fields Open Space
Scenes from the Maize Maze
The City of Albuquerque Open Space Division and Rio Grande Community Farm (RGCF) are proud to announce the 18th Annual Maize Maze: Celebrating Pollinators!
What:
• 8-Acre Corn Maze
• Pumpkins & Pumpkin Painting
• Pollinator Activities
• Snacks & Drinks
This year's maze design features many different pollinators: critical but threatened creatures that play a vital role in our food systems. In partnership with the ABQ BioPark, the Maze will feature activities, public art installments, and a scavenger hunt that will educate and inspire visitors about pollinators.
Grand Opening event: Oct. 3rd at 10am.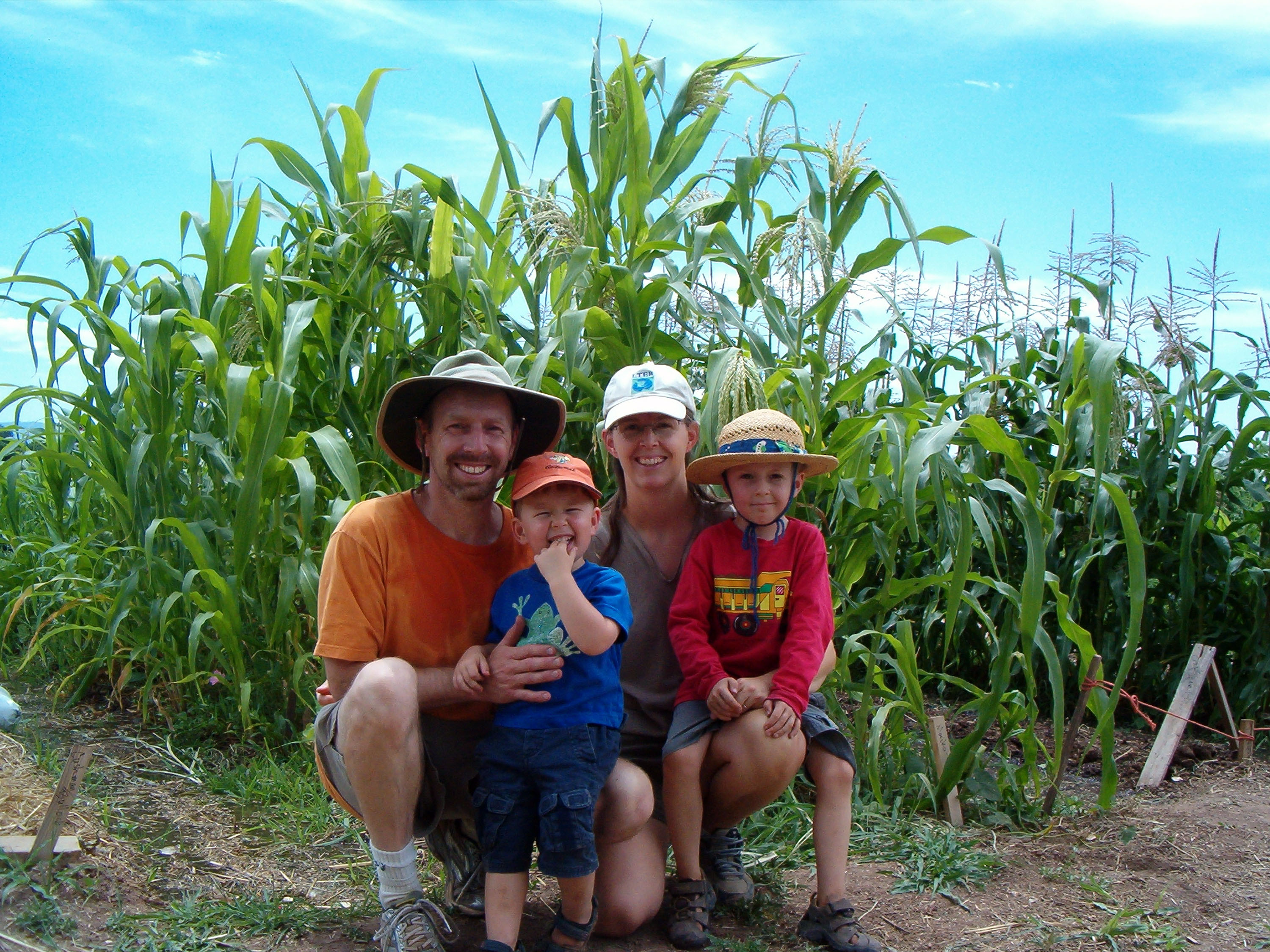 When:
For 2015, the Maze is open to the public on weekends in October.
Maze Hours
Saturdays : 10am-5pm
Sundays : 10am-5pm
After dark check out Quarantine: Origins
By popular demand, Blackout Theatre is bringing even more thrill to the fields with the third installment of Quarantine—an interactive performance that brings the audience into the story. Throughout October the undead will haunt the farm starting at dusk. Visit www.quarantineabq.com for more information.
Maze Tickets
Admission for the maze are $7/adults and $5/kids (3-12 years old).
Kids 2 and under are free. Quarantine is $20/person (Ages 13 or older).

All major credit cards accepted.
Groups:
The maze is open to reservations for groups during weekdays.
Questions?
Have a question about visiting the maze? Please review the Frequently Asked Questions web page.
Directions
1701 Montaño Road NW
Albuquerque, NM 87107
Driving: From the intersection of Montaño and 4th St, head west on Montaño for one mile. Turn right onto Tierra Viva, and parking will be on your left.
NOTE: Rio Grande Boulevard and Montaño Road do not connect! Montaño Road is accessible from 4th Street or Coors Boulevard.
Bicycling: From the Paseo del Bosque Bike Trail, ride east on Montaño for about one mile. Turn left onto Tierra Viva.
Map