Document Actions
Information about the City of Albuquerque's Open Space Division.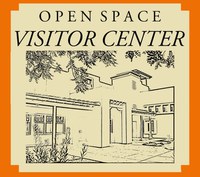 The Open Space Visitor Center
Learn more about the Open Space Visitor Center.
Open Space Lands
Open Space Events
Open Space News
Support Open Space Division
Help the Open Space Division.
Volunteer
Find out about Trail Watch and Visitor Center volunteer programs and learn how to adopt an Open Space.
Open Space Alliance
About the Open Space Division
Photos courtesy Bill Pentler.
Open Space works to acquire and protect the natural character of land designated as major public Open Space in the 1988 revised City of Albuquerque Comprehensive Plan.
These lands, which comprise more than 28,000 acres in and around Albuquerque, are managed to:
Conserve natural and archaeological resources
Provide opportunities for outdoor education
Provide a place for high and low impact recreation
Define the edges of the urban environment.
Open Space Police
Officers from the Albuquerque Police Department patrol Open Space areas by foot, vehicle, horseback, and mountain bicycle.
These fully commissioned law enforcement officers make contact with the public to educate and oversee compliance with rules and regulations. Their dual mission is to protect the Open Space lands and resources while ensuring a safe and enjoyable visit.
In addition to these officers, Open Space lands are regularly monitored by volunteers, who are trained to observe and protect the natural characteristics of the environment.
Contact Open Space Division Administrative Offices
Phone: (505) 452-5200 or 311
Email: [email protected]
Mailing Address
Open Space Division
Parks and Recreation
P.O. Box 1293
Albuquerque, NM 87103
Administrative Offices Physical Address
3615 Los Picaros SE
Albuquerque, NM 87105
Open Space Visitor Center
6500 Coors NE
Albuquerque, NM 87120
(505) 897-8831
Open Space Events
A tour of one of the most important Pueblo villages in the Albuquerque area
A guided hike through the cottonwood forest of the Rio Grande Valley. Don't fear the porcupines, they don't actually shoot their quills.
Plant a forest and eat it too.
Plant a forest and eat it too.