Bosque Trail Path Selected: Campbell to Montano
Finalized: trail path from Campbell to Montano.
Following much public input and consideration of various alternatives, the final alignment for the next phase of Bosque trail improvements from Campbell Road to Montano Road has been selected.
Key aspects of the final alignment include protecting sensitive habitats, providing needed access for a wide variety of users from all segments of the population, and discouraging bicycles on established trails within the Rio Grande Nature Center area.
The City of Albuquerque thanks the community for its active engagement in this important project!
Map: Bosque Trail Path
The Bosque Trail path from Campbell to Montano roads.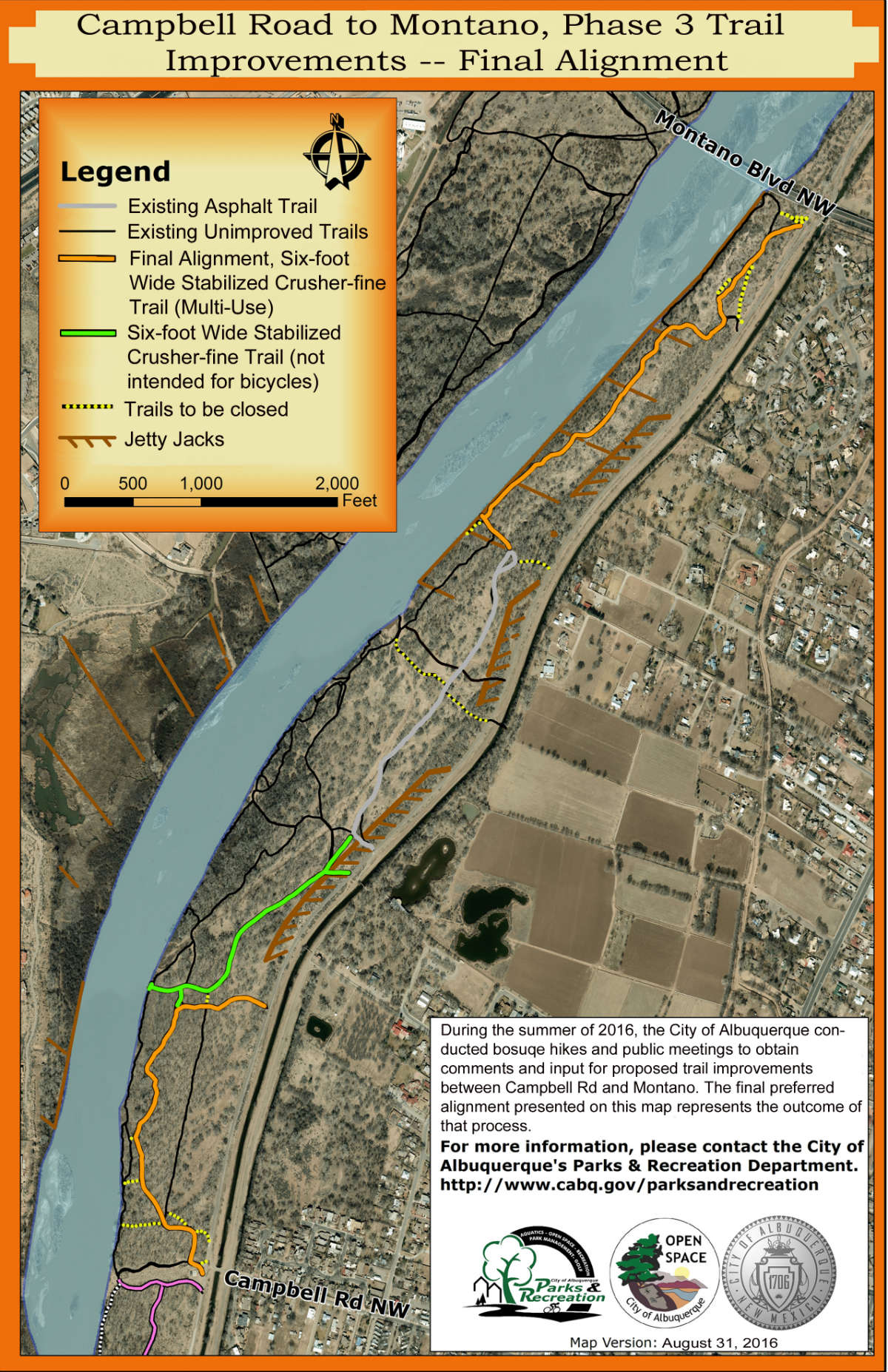 About the Process
During the summer of 2016, the City of Albuquerque conducted bosque hikes and public meetings to obtain comments and input for proposed trail improvements between Campbell Road and Montano Road. The final preferred alignment presented on the map represents the outcome of the process.
Read more about the Rio Grande and Bosque Improvements project.