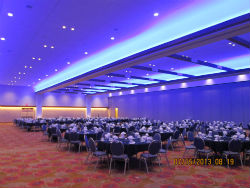 The first phase of the Albuquerque Convention Center Remodel will be substantially complete with construction by the end of August 2013.  The first phase included renovation of the West Building upper level ballrooms and adjacent restrooms including new ceiling, wall and floor treatments, moveable partitions, lighting and other improvements; renovation of the West Building lower level kitchen including food service equipment; installation of a new service corridor and service elevator for the ballrooms; demolition of the south ramp from Tijeras Avenue to the loading dock; and patching, repair, and recoating of the East Building exterior walls and parapets including the skybridge over 2nd Street.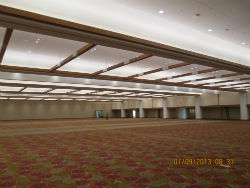 The second phase is currently in the bidding phase and construction is expected to start in mid-September 2013 and finish in the Summer 2014.  The second phase will consist of exterior and interior improvements to the West and East Buildings of the Convention Center as follows:
West Building exterior improvements include a 5,600 SF addition on the west side consisting of a new large entrance vestibule, small retail space and large storage room, with roof top outdoor deck and stair towers serving the upper floor ballroom.  Other exterior improvements include resurfacing existing stucco areas and painting existing concrete panels on all elevations of the west building.  Site work consists of a new drop-off lane with landscaping on Second Street, and renovation of Third Street between Marquette and Tijeras including new decorative concrete sidewalks and plaza, asphalt paving, landscaping, irrigation, and lighting.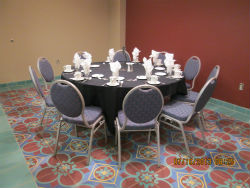 Interior work in the West Building includes new floor, wall and ceiling finishes and LED lighting in the atrium space on all three floors and main stairways, large gas fireplace and elevator cab replacement in the atrium, new floor and wall finishes and door replacement in the lower level meeting rooms and corridors, extension of the Ballroom to the west to include new exterior doors and windows opening onto the new outdoor roof deck, and construction of a new conference room in the NW corner of the Kiva Auditorium back-of-house area.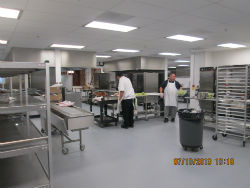 East Building work consists of new floor and wall finishes throughout the lobby, corridors and meeting rooms, and replacement of all operable partitions in the meeting rooms.
Scope also includes new building and room signage throughout both West and East Buildings, and upgrades to the HVAC system controls throughout the both buildings to increase energy efficiency and operability.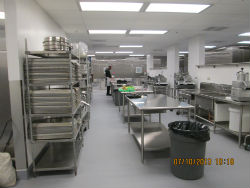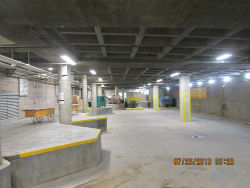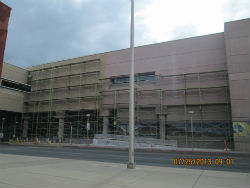 Document Actions