Veterans' Affairs
Mayor's Office of Veterans' Affairs Information.
Photo courtesy Defense Department.
The Mayor's Office of Veterans' Affairs offers a resource center for many different kinds of services for all veterans in the city.
We help veterans' families and survivors achieve the quality of life they deserve after serving our country.
We will direct you to the appropriate agency that meets your needs.
Whether you need immediate counseling after serving on a combat deployment; assistance with a disability claim; or finding health care, jobs, education, or housing, the Mayor's Office of Veterans' Affairs is here to send you in the right direction.
Resource Guide
The Mayor's Office of Veterans' Affairs offers a step-by-step resource guide.
We encourage you to visit our General Administrative Help section first. But feel free to browse all of our links. This site is your resource center to help navigate the various benefits and services available to Albuquerque veterans.
Please Note
The Office of Veterans' Affairs is a Resource Center only. We can not process disability claims or service federal or state case work.
For assistance processing such claims, please contact: N.M. Department of Veterans' Services
Related Documents
New Mexico Department of Veterans Services

Newsletters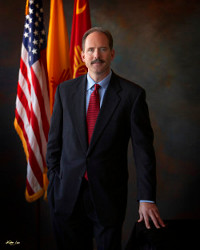 Message from the Mayor
I wish to thank you for your service to our country. I commend you for your patriotism and willingness to sacrifice. I want you to know that we will leave no veteran behind. Our city is here to welcome you back and then help you succeed in life.
Thank you again for your service and I look forward to serving you.
— Mayor Richard J. Berry
Upcoming Events
There are currently no items in this folder.