A brief history of ABQ the Plan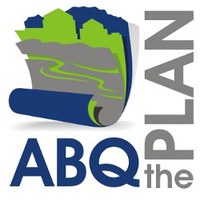 In 2010, Mayor Richard J. Berry wanted to find out how other cities had invested in themselves.  He visited several cities such as, Indianapolis, Denver and Chicago to learn their best practices.  In November of 2010, he introduced the concept of the Plan in his State of the City Address.  In that speech, he had stacks of city plans brought in, demonstrating that though the City had a lot of plans, it didn't have an overall plan for the future of Albuquerque.
In 2011 ABQ the Plan began to take shape.  Numerous committees were assembled to create a vision for the Plan and compile a list of project ides for public consideration.  In total, the Mayor attended over 100 events, reaching over 40,000 citizens, including community groups,  business organizations, government functions, town halls and summer festivals.  ABQ the Plan information has also been on the City's website, Facebook and Twitter. 
In 2012, large projects were moving forward, with $50M in funding for Paseo del Norte at I-25.  Convention Center designs were underway and the Bus Rapid Transit (BRT) Alternatives Analysis looked at options for a Central BRT system.  In addition, planning efforts began for Rio Grande Vision, 50-Mile Loop and the Route 66 Plan.
In 2013, progress continues on the Paseo project, with the selection of a Design-Build contractor and construction anticipated to be completed in the fall of 2015.  The Transit team is finishing up the BRT Alternatives Analysis and considering next steps, and the Convention Center renovation is planned to finish by summer of 2014. 
The 50-Mile Loop and Rio Grande Vision plans are complete and the consultants are beginning design work.  The Route 66 Action Plan will continue on to the Environmental Planning Commission and City Council for final adoption.
For the Rail yards project the City has hired a Master Developer to create a Master Development Plan, looking at long and short term uses for the 27.3-acre site.  In addition, interim uses for the site are being utilized and considered.
Moving forward, as current projects are completed, future projects for consideration include a Sports Tourism Facility, Cultural Trail, Civic Plaza improvements and possible improvements to the State Fairgrounds, in partnership with EXPO NM. 
ABQ the Plan is an ever-evolving plan to continue progress for the future of Albuquerque.   Funding opportunities will continue to be sought in order to make these dreams a reality.
Document Actions