Teenagers who want to help shape Albuquerque's future are encouraged to apply for an exclusive opportunity to impact city government and their community.
Council Application
Submission Deadline
Applications will be accepted until all positions are filled.
Please return completed applications to:
Email - [email protected]
Mail -Attn: Mayor's Office
1 Civic Plaza NW, 11th Floor
Albuquerque, NM, 87102
Albuquerque – City Hall is going to get a new youthful glow, as the Mayor's Office accepts applications for new members on the Mayor's Youth Advisory Council.
In 2011, Mayor Richard J. Berry created the Mayor's Youth Advisory Council (MYAC) to spur municipal engagement from teens.
Council Duties
The Mayor's Youth Advisory Council is responsible for providing input and advising the Mayor on issues important to Albuquerque's youth.
The MYAC is composed of up to 21 members representing communities from across the City bringing the voice of our youth ages 13-20 directly to the Mayor.
Current & Past Projects
Right now, the MYAC is working on several important projects for the community:
Hooked on Books - a reading and literacy program designed by the youth in Santa Fe and adapted by the MYAC here in Albuquerque. This program aims to create a culture of reading and writing using peer to peer interaction, creative contests and rewards to encourage youth to read.
"Bystanders": Anti-Bullying Documentary – focusing on the issue of bullying in schools, the MYAC is working with a local film maker to promote an anti-bullying documentary slated for release on August 16, 2013 at the Kimo Theater.
Past projects included the memorable documentary "No Exceptions," which aired last August around New Mexico, raising awareness around the dangers of opioid addiction.
The MYAC has also been active in assisting the Mayor with his State of the City Address bringing the address into Albuquerque schools through the use of social media.
Teens are encouraged to attend our open bi-weekly meetings in the Mayor's Office every other Wednesday, 5:30 to 6:30pm. (July 17, July 31, Aug. 14, Aug. 28, Sep. 11, Sep. 25, Oct. 9, Oct. 23, Nov. 6, Nov. 20, Dec. 4, Dec. 18).
Application Process
Applications will be accepted until every position is filled.
Applicants will be required to go through an interview and selection process and must have parent or guardian approval before applying.
Message from Mayor Berry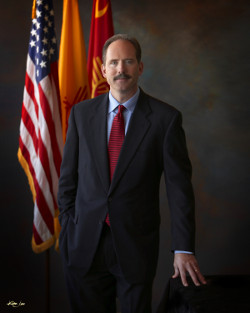 "As Mayor of the City of Albuquerque, I am asking the next generation of leaders to step up and be a part of the equation as we plan our City's future," said Mayor Berry.
"It is important that the voice of our youth be heard and that their ideas incorporated onto our planning processes."
Document Actions