AFD Defeats APD in the Championship Game
After defeating two teams each, the Albuquerque Fire and Police Department met at Santa Ana Star to battle for the Championship trophy. The score remained close throughout the game but AFD came out on top at the end, defeating APD 62-60.
April 4, 2011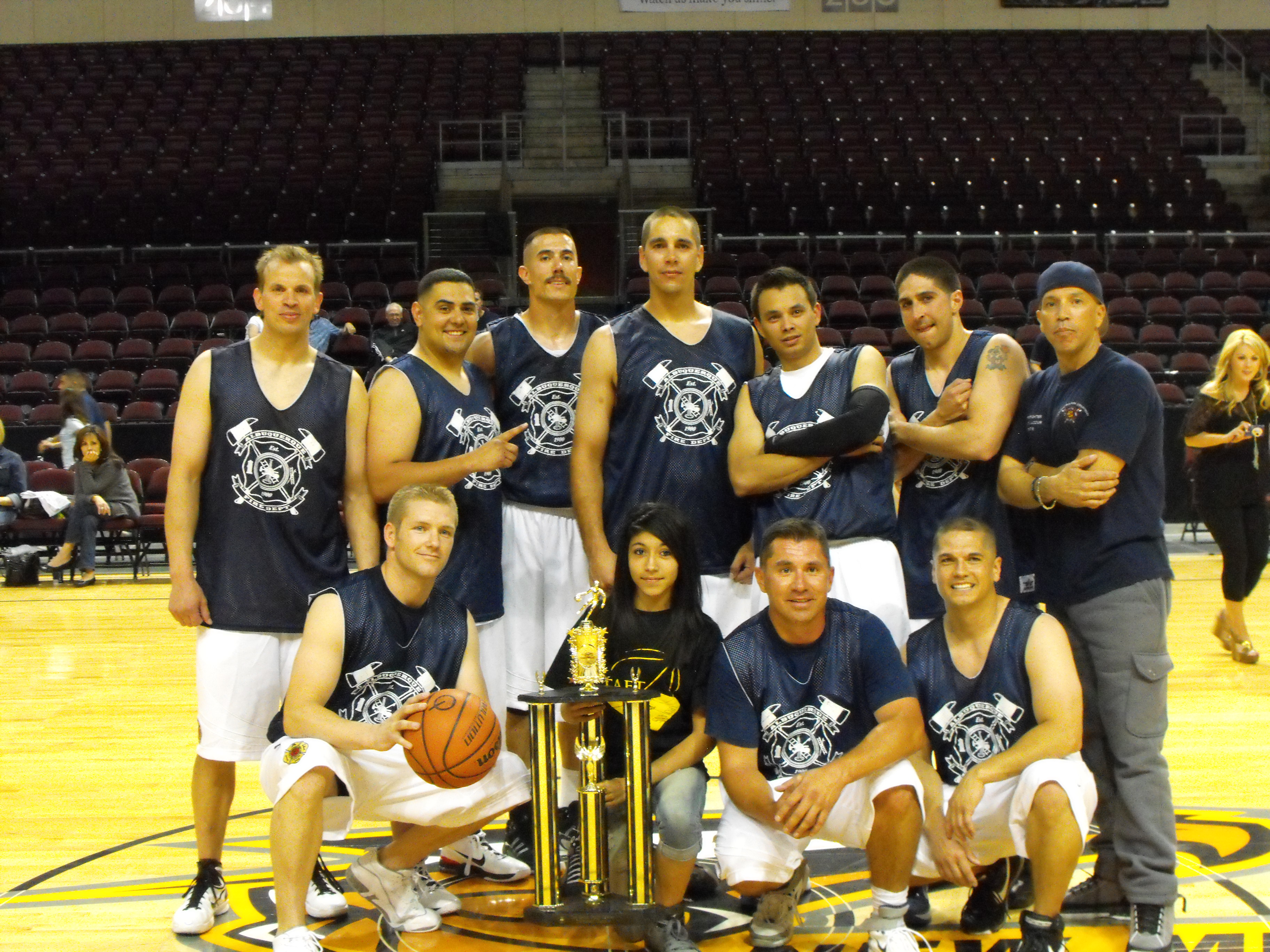 Albuquerque Fire Department Team
Firefighters and Police Officers from the following
departments showed off their skills in the all day tournament at Santa Ana Star Center and Cleveland High School in Rio Rancho.
-Albuquerque Fire
-Albuquerque Police
-Bernalillo County Fire
-Bernalillo County Sheriffs
Office
-Rio Rancho Police
-Rio Rancho Fire
-Santa Fe Fire
-NM State Police 
The tickets were $10.00 and $4.00 from each ticket will be donated to our local Red Cross. The $10.00 ticket allowed access into both venues all day and the last T-Bird home game vs Iowa.

Event t-shirts are still on sale for $10.00. Contact AFD Public Information Officer Melissa Romero at [email protected] if you would like to purchase a shirt. 
Thank you to the players, the families of the players and the community for coming together for such a great cause.