Results: Community Dialogues on Mental Health
Take part in the community effort to address mental health issues in Albuquerque.
Mental Health Report
Read the 22 Recommended Actions from the Community Dialogues on Mental Health.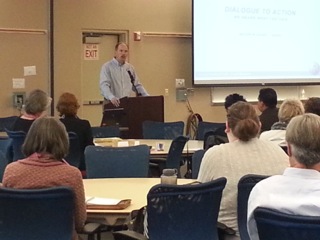 On Nov. 1, Mayor Richard J. Berry held a special session to acknowledge participants and to discuss findings and next steps from the year-long neighborhood dialogues on mental health.
The half-day Action Forum provided a report on the results of the community-based dialogues and the recommended actions that emerged as priorities.
Recommended Actions
Of the recommended actions, two are currently underway; six require additional work by an Action Team; seven require minimal resources to act upon; and seven require long-term efforts and resources to implement.