Tropical America
Take a walk in the jungle in the Frances V.R. Seebe Tropical America building!

When Visiting...
Watch golden lion tamarins climb through misty trees.
Listen for the call of howler monkeys and the echo of the toco toucan.
Walk down the jungle path to find freshwater fish, rare and endangered birds, tree boas and cocoa trees and colorful bromeliads.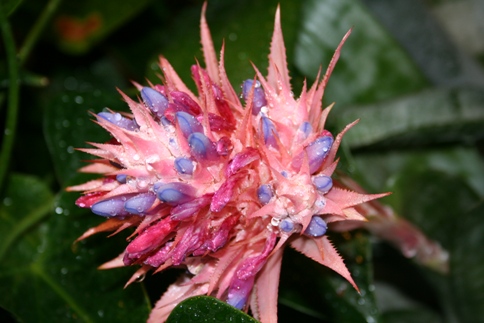 The sights and sounds of toucans, monkeys, orchids, piranhas and big-leaf plants bring the tropics to Albuquerque.
Tropical America is also home to Micronesian kingfishers (Todiramphus cinnamominus) from Guam and Socorro doves (Zenaida graysoni) from an island off the coast of Mexico. These birds are extinct in the wild. But behind the scenes at the zoo, chicks are hatching.
Tropical America Photos