Climb like a monkey, run like a cheetah and splash like a seal in the Zoo's Play Area!
Monkeys, cheetahs and seals aren't the only animals on exhibit. Come explore a habitat designed just for you. Children ages 3-12 can swing, run, slide and go wild at the Colores Kids Playground. Picnic tables and shaded benches make this a great area to take a break between exhibits.
Splish, Splash
After you play in the jungle gym, cool off in the water.  Jump on the water frame -- you never know where it will splash from next.  The water feature will be flowing from Memorial Day to Labor Day, weather permitting.  Enjoy from 10 a.m. to 4:30 p.m. daily.
Things to Remember
Ages 3 to 12 are welcome to play on the jungle gym equipment.
Store your shoes in cubbies while you play.
Protect yourself from the sun with sunscreen, hats and sunglasses.
Remember a bottle of water. Running around makes you thirsty.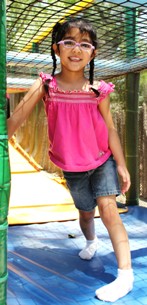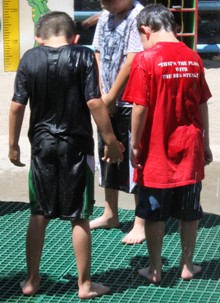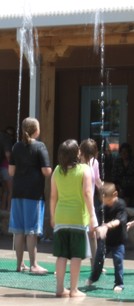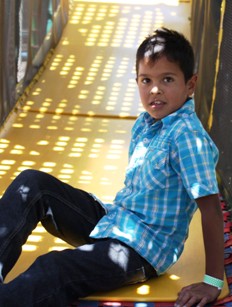 Document Actions