Capture a BioPark moment for this special contest.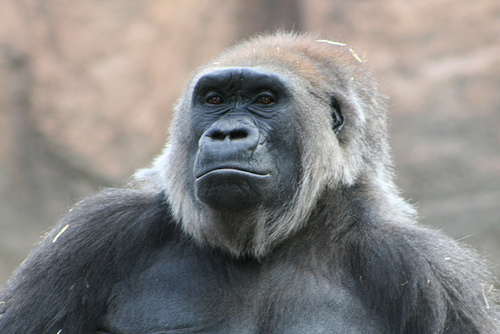 Photo Contest Details
How to Enter
Take digital photos at the Zoo, Aquarium, Botanic Garden or Tingley Beach.
Enter one digital photo per category between June 22 – September 3, 2012 online at http://www.flickr.com/groups/bioparkcontest12/. Give your photo a title and in the description, write your name and the category you are entering. Be sure to read the full Contest Rules below.
Vote for your favorite photos from the 10 finalists posted on our Facebook page from September 7 – 16. Winners will be announced on September 17.


Finalists and winners will be notified through Flickr mail.

Winning photos will be featured through the ABQ BioPark's Facebook page, website and BioScape magazine.

Categories (13 & Older)
Happy Birthday to Zoo - photos from the Zoo, which is celebrating its 85th birthday this summer!
Splish! Splash! - photos from the Aquarium or other "watery" BioPark exhibits, such as Polar Bears, the pond in the Japanese Garden or Seals & Sea Lions.
Green and Growing - photos from the Botanic Garden or other horticultural displays at the BioPark.
A Day at the Beach - photos from Tingley Beach
BioPark People- photos of people at the Zoo, Aquarium, Botanic Garden or Tingley Beach. For photos with identifiable individuals, you must

submit a model release form

.
Kids' Category (12 & Younger)
Naturally Amazing Animals! - photos of animals at the Zoo, Aquarium, Botanic Garden or Tingley Beach.
Prizes
Prizes include annual passes, behind-the-scenes tours and more! Details TBA.
Timeline
June 22 – Online Photo Contest starts.
September 3 – Last day photos may be entered.
September 7 - 16 – Online voting for your favorite photo.
September 17 – Winners are announced.
Contest Rules
Photos must have been taken at the ABQ BioPark.
Photos must have been taken between June 2011 to present.
Entries with an identifiable person or persons must be accompanied by a model release form (Fill out online or download a pdf and email back to biopark@cabq.gov).
Photographs must be a minimum 300 dpi resolution.
Each contestant may enter one photo per category. If more than one photo is entered in a category, the first entry will be used. Contestants may enter multiple categories.
By submitting photos, you give the ABQ BioPark permission to use them. The permission includes, but is not limited to, publication by the BioPark in printed materials, television broadcasts, web sites and internal communications. You will not be compensated for such use. However, where reasonable, we will give you credit for the photos.
A judging panel will decide the top 10 photos for each category to be posted on Facebook for public voting. The judging panel will also select an overall grand prize winner.
Current ABQ BioPark staff and their family members may not participate.
The ABQ BioPark reserves the right to amend all photo contest rules.
Please do NOT enter photos that:
Were not taken at the ABQ BioPark.
Are older than one year.  (But we'd love for you to

share historic photos here>>

)
You did not take or that are copyrighted by someone else.
Show nudity, drugs, violence or symbols or acts of hatred.
Include a watermark or photographer logo.
Are illegal or prohibited. We reserve the right to disqualify photos.
By entering the contest, you agree to all of the above.
FAQs
Who can enter?
Anyone! If you are 18 and younger, please ask your parents or guardian for permission to enter. Current ABQ BioPark staff and their family members may not participate.
When do I submit my photo?
Photos will be accepted online June 22, 2012 through September 3, 2012.
How many photos can I enter?
One per category, for a MAXIMUM of 5 photos, if you are 13 years or older. Children, 12 and under, are welcome to submit one photo into the kids category.
How do I submit my photo?
Between June 22 – September 3, 2012, visit http://www.flickr.com/groups/bioparkcontest12/ to enter your photograph. Give your photo a title and include your name and the category in the description. (You need a Flickr account to upload photos and join the group. Joining at the basic level is free.)
Document Actions